Today I want to share with all of you something that I recently found and kind of fell in love with. If you haven't met Ashley at
The Shine Project
then you should. This girl is amazing, let me just tell you she is such an ispiration to me. She is all about bringing joy to the world and trying to make it a better place. She talks about giving to others and how to be a better you. Right now on her blog she is also getting some help from a few other lovely ladies with recipes, work-outs, and diy's. Ashley also posts inspirational things about life, and the things she is doing to try and Shine.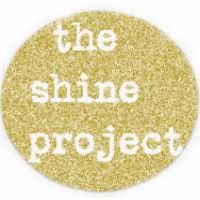 The Shine Project has a scholarship foundation for Cesar Chavez High school and they are trying to send its students to school. They are constantly doing fundraisers and trying to help these students get a good education so they can make a difference in the world. If you want to help TSP you can go and buy something from
The Shine Shop
or you can make a donation on her blog.
I bought this shirt from the shine shop and the necklace I am wearing. First of all this is one of my favorite quotes so that made me love it and its yellow. So I had to buy it.
Along with my shirt and necklace came a Pass it Forward card.
I think what Ashley is doing is so inspiring. I know I've said that a million times but she really is trying to do everything she can to change the world. It's so impressive to me that she has done all of this and is making such an impact. I really encourage you all to go and check out her site and what she is all about!
What do you do to shine?